I

f you cannot view our HTML newsletter with photos, click here to read it at our Web site.

Weaver's Newsletter
An Online newsletter of
"The Andy Griffith Show" Rerun Watchers Club (TAGSRWC)
June 15, 2007

Welcome to our third issue of the Weaver's Newsletter for 2007! We have two brand new products this month. They're the first two items listed below. We're also expecting at least one new item to arrive in early July-so mark your 2007 "Andy Griffith Show" wall calendar to remind you to check back at Weaver's in July to see what else has arrived. (After you mark your calendar, we bet you can guess what the item is!)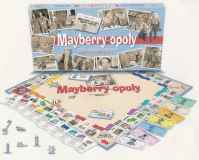 * Mayberry-opoly Board Game $25.00 through June 30 (after that, $30.00)
This game has just arrived and we're now shipping.
https://www.weaversdepartmentstore.com/index.php?item=342
This brand new board game is a dream come true for "Barney Fife, Realtor" and anyone who has ever wished to own a little piece of that paradise we know and love as Mayberry!
Ol' Ben Weaver's brow sweats when he thinks about everybody in Mayberry having fun as they learn to wheel and deal in business the way he does. But he'll get over it.
If you love Monopoly and Mayberry or you know somebody who does, then you'll really love Mayberry-opoly.
Why, at just $25.00 per game, Mayberry-opoly is worth the price just to have the cool design of the box and the board to look at and display.
Note: The price will increase to at least $30.00 (still a great deal) on July 1, so why not take advantage of this Special Introductory Price before the end of June.
This game seems destined to become a valued collectible years from now. In the meantime, enjoy hours for Mayberry fun actually playing the game. We think it's the most fun opoly game ever created. It's even fun to lose!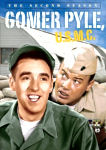 * Complete Second Season of "Gomer Pyle, U.S.M.C." on DVD $32.00
https://www.weaversdepartmentstore.com/index.php?item=343
This Second Season of "Gomer" is one of the best. It includes visits from Opie and Goober. Our price is just $32.00 vs. the suggested retail price of $39.00 or more. Here are the 30 episodes in this fun season:
Episode 1: PFC Gomer Pyle
Episode 2: Third Finger, Left Loaf
Episode 3: The Blind Date
Episode 4: Home on the Range
Episode 5: Gomer Un-Trains a Dog
Episode 6: Supply Sergeants Never Die
Episode 7: Cat Overboard
Episode 8: Gomer Captures a Submarine
Episode 9: The Grudge Match
Episode 10: Gomer, the Star Witness
Episode 11: A Visit from Cousin Goober
Episode 12: A Groom for Sergeant Carter's Sister
Episode 13: Gomer Minds His Sergeant's Car
Episode 14: Gomer, the Peacekeeper
Episode 15: Gomer Pyle, P.O.W.
Episode 16: Gomer Pyle, Civilian
Episode 17: Gomer and the Beast
Episode 18: Grandma Pyle, Fortune Teller
Episode 19: Arrivederci, Gomer
Episode 20: Sergeant Carter Dates a Pyle
Episode 21: Little Girl Blue
Episode 22: A Star Is Born
Episode 23: Gomer and the Phone Company
Episode 24: Duke Slater, Night Club Comic
Episode 25: Vacation in Las Vegas
Episode 26: Opie Joins the Marines
Episode 27: A Date with Miss Camp Henderson
Episode 28: Gomer and the Father Figure
Episode 29: Desk Job for a Sergeant
Episode 30: Gomer, the Would-Be Hero

And we still have a good supply of the Complete First Season of "Gomer Pyle" at our introductory price of $32.00, which, like the Second Season, is about 20% off the suggested retail price.

**** More Merchandise News ****

Here are some other items we're highlighting at Weaver's.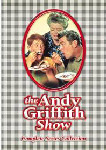 * All New Box Set of All Eight Seasons of "The Andy Griffith Show," Plus the "Danny Thomas" Pilot and Return to Mayberry $192.00
https://www.weaversdepartmentstore.com/index.php?maincat=72
The suggested retail price for this brand new Box Set of every episode of "The Andy Griffith Show" (plus the "Danny Thomas" pilot episode and the 1986 Return to Mayberry movie) is over $240.00. The previous 8-season box-set release (without the pilot and the movie and now also discontinued) carried a suggested retail price of $320.00.
We offered the original 8-season set at a steep discount of just $249.00. We've knocked an additional 20% off the already-lowered price of this new edition and are offering this collection for just $192.00! While the previous 8-season box set was a great deal at $249.00, this new set, at a still lower price and with the additional features, is an even better deal.
If you procrastinated in getting the original box set, you missed out on a few months of viewing some great-quality DVDs, but you've lucked into an even sweeter deal with this new Complete Series Collection release. (As Barney might say, "This set has just been sitting on a velvet pillow.")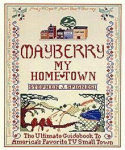 * Mayberry My Hometown (Paperback) $29.00
https://www.weaversdepartmentstore.com/index.php?category=27
This oversized 272-page encyclopedia of Mayberry information (including an A-Z trivia index cross-referenced to specific episodes) is a really handy reference. It has ultra-sharp photos and lots of charts, stats and cast interviews, plus test your skills on the huge trivia quiz.
The book was originally published in 1987. It was the third book ever published about "The Andy Griffith Show." In its 20th Anniversary year, this great book is now out of print and virtually impossible to find in any condition, but we've still got a few copies left in mint condition--all still in their original shrink wrap. We'll have them for a little while longer at $29.00, but, according to Adam Smith, the price will probably creep back up to $35.00 as the limited supply dwindles.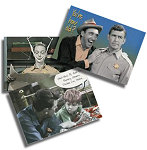 * Mayberry Greeting Cards 4 for $9.00 or 12 for $27.00
https://www.weaversdepartmentstore.com/index.php?category=61
This is another group of items that is now out of production. There were originally more than two dozen of these greeting cards. Only 12 designs remain. We think they're really swell. The trick is how best to advertise these for sale without spoiling the surprise for those of you who are shopping with us and who also might be a recipient of one of the cards at some point.
We've decided to show just a couple of the cards as representative samples. Get 'em while our supply lasts.

* Mayberry All Cast T-Shirt $16.00
https://www.weaversdepartmentstore.com/index.php?category=3
Summertime is the height of T-shirt season. We have around 15 different designs to chose from in sizes from Small (limited selection) to 2X. This tee is one of our favorites. It features the "Andy Griffith Show" logo in blue, red, and yellow. Below it in a montage are black and white headshots of Andy, Aunt Bee, Otis, Charlene, Floyd, Gomer, Opie, Ellie, and Barney surrounding a squad car. (This particular squad car was once owned by Paul Mulik and is now owned by Jan and Allan Newsome. Now, that's T-shirt trivia you won't read about just anywhere!) The shirt is 100% preshrunk heavyweight cotton.
Like several of the other items we're featuring this issue, this licensed shirt is no longer in production, but we've still got some. It's a classic.

* Autographed Item Is Fundraiser for Don Knotts Memorials
https://www.weaversdepartmentstore.com/index.php?maincat=8
TAGSRWC is supporting the Don Knotts Legacy Fund effort above and two other charities in his memory by selling officially licensed, limited-edition photos (matted and framed) of Barney Fife that were signed by Don Knotts.
All profits from the sale of these framed prints will be divided equally among the Don Knotts Legacy Fund, the American Lung Association and the Surry Arts Council, organizer of Mayberry Days in Mount Airy, N.C. Don's family has given its blessings to our using these autographed items as a fundraiser toward our support of each of these charities in Don's memory.
About this item: It is a handsomely matted and framed photo of a classic Barney Fife pose and was signed by Don Knotts. (The signature on the print pictured above is just a facsimile.) There's also some descriptive text about Barney Fife and a second photo of Andy Griffith, Don Knotts and Jim Nabors sitting in chairs during a break in filming. A snapshot of Don signing prints and a certificate of authenticity are attached to the back of the frame. The frame measures 11 in. x 14 in. and is ready to hang with pride on a wall near you...or a friend's wall. The price is $135.00.
**** Don Knotts Memorial ****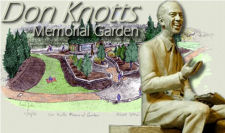 Here's more info about the Don Knotts Legacy Fund in Don's hometown of Morgantown, W.V. The Legacy Fund, established by the Greater Morgantown Community Trust, is going to create a Memorial Park that will include a welcoming statue of Don sitting on a bench. Don's family has given wholehearted approval for this effort, which should be a wonderful tribute to Don and his memory.
You can learn more about the Legacy Fund and the Memorial Park at these two sites: http://www.donknottsstatuefund.com/?cid0 and http://www.lestersculpture.com/
It's hard to believe that Don Knotts has been gone for over a year. The Morgantown Legacy Fund should provide a beautiful and lasting tribute in his hometown.
The Knotts family also has donated some of Don's scripts, his only original poem and other special items to his alma mater in Morgantown, West Virginia University and to other collections. Don also had donated some items to the university before his death.
**** Update on New Line of Mayberry Packaged Foods ****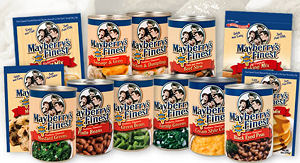 The line of Mayberry-inspired canned and packaged foods called Mayberry's Finest that we announced in the last issue is on track to be in stores before Labor Day-and probably even several weeks ahead of that. Mayberry's Finest will initially have more than three dozen products, including pickles. Don't worry, they'll be good ole store pickles, not bad ole home pickles. In fact, they're even calling them Good Ole Store Pickles to remove all doubt.
Mayberry's Finest is also going to be doing a recipe contest to choose the best recipes that use their products. Details about that will be coming in the next few weeks. Visit the company's Web site at http://www.mayberrysfinest.com for more info. We'll keep you posted here, too.
**** Floyd's Barbershop Bulletin Board-Event Calendar ****
* Now: Waitress, an award-winning film featuring Andy Griffith, is in limited release in theaters.
* June 15: Doug and Rodney Dillard perform at McCabe's Guitar Shop in Santa Monica, Calif. Show times are 8 p.m. and 10:15 p.m. For tickets and info, call: 310-828-4497 or visit http://www.mccabes.com.
* June 16: Doug and Rodney Dillard float in for the Huck Finn Jubilee in Victorville, Calif. For more info, visit http://www.huckfinn.com/.
* June 17: Doug and Rodney Dillard perform in at the Mystic Theatre in Petaluma, Calif. at 8 p.m. For tickets and info, visit http://www.mystictheatre.com.
* June 18: Doug and Rodney Dillard perform at 7 and 9 p.m. at the Amnesia Bar in San Francisco. For info and tickets call: 4l5-664-2044 or visit http://www.amnesiathebar.com.
* June 20: Doug and Rodney Dillard perform at 6:30 and 9 p.m. at the Shire Restaurant and Bar in Chehalis, Wash. For tickets and info, call: 360-748-3720.
* June 21: Doug and Rodney Dillard perform the Regis High School Auditorium in Stayton, Ore. For tickets and info, e-mail mandomedic@wvi.com or call 503-769-2778.
* June 23: David Browning suits the Edenton (N.C.) Steamers to a tea for their baseball game.
* June 26: Release date for the Second Season of "Gomer Pyle, U.S.M.C." We're taking pre-orders now at Weaver's.
* June 28: David Browning receives applause with claws at the Hickory (N.C.) Crawdads baseball game. They'll have a Mayberry Squad Car replica on hand, too.
* June 29: Rut-ro! David Browning is a star at the Greenville (Tenn.) Astros baseball game.
* July 1: David Browning is slowly on the move for Summer Motion Festival in Ashland, Ky.
* July 6: Heeeey, Joe! David Browning is like a cup of hot coffee at the Anderson (S.C.) Joes baseball game.
* July 7: David Browning is on the run for the Aiken (S.C.) Foxhounds baseball game.
* July 8: James Best gets into Dukes gear for the Hickory (N.C.) Crawdads game.
* July 11-14: Betty Lynn appears at the Western Film Fair in at Hilton Charlotte University Place in Charlotte, N.C. For more info, visit: http://westernfilmfair.tripod.com
* July 12: David Browning doubles your pleasure for the Elizabethton (Tenn.) Twins baseball game.

* July 13: David "Hat-Trick" Browning is back in town for the Salem (Va.) Avalanche baseball game.
* July 16-22: Ronnie Schell performs at the Improv Comedy Room at Harrah's Hotel and Casino in Las Vegas.
* July 17: David Browning glides into town for the Princeton (W.V.) Devil Rays baseball game.
* July 19: James Best sinks his choppers into the Woodchucks baseball fame in Wausau, Wis.
* July 21: James Best rides a wave into the Riverbats baseball game in St. Cloud, Minn.
* July 21: 7th Annual Mayberry Squad Car Nationals in conjunction with the 3rd Annual Mayberry Comes to Graysville festival in Graysville, Ala. Stars and details TBA soon.
* July 27: David Browning is fearless as he makes his whole body a weapon for the Danville (Va.) Braves baseball game.
* July 31: Doug and Rodney Dillard appear in a parade and perform at the Odon Old Settlers Festival in downtown Odon, Ind.
* Aug. 3: David Browning will be getting guitar sounds, banjo sounds, and who knows what all out of his jug of tricks for the Macon (Ga.) Music baseball game.
* Aug. 5: Calling all Goobers! David Browning is in town for the South Georgia Peanuts baseball game.
* Aug. 10: It's no cliff-hanger to know who's back in town for the Salem (Va.) Avalanche baseball game.
*Aug. 11: An as-yet-unnamed Mayberry event in Troy, N.C., featuring TAGS stars, and tribute artists, including David "Mayberry Deputy" Browning, Kenneth "Otis" Junkin, Jamie "Opie" Sullivan, and Jeff "Howard" Branch. Details TBA.
* Aug. 15-19: David Browning camps out at the Winnebago County Fair in Winnebago, Ill.
* Aug. 21: David Browning checks the porosity of footwear at the Bristol (Va.) White Sox baseball game.
* Aug. 23-25: David Browning is off to the races again at the Bristol Motor Speedway in Bristol (Tenn.).
* Sept. 1-3: David Browning is looking to make arrests for a-salt and buttery at the Popcorn Festival in Casey, Ill.
* Sept. 7 and 8: There's nothing tent-ative about David Browning's appearance for an event at Tom Johnson RV in Marion, N.C.
* Sept. 17-23: Ronnie Schell entertains at the Comedy Room at Harvey's Hotel and Casino in Lake Tahoe.
* Sept. 27-30: 18th Annual Mayberry Days in Mount Airy, N.C. Stars TBA. For tickets and more info, visit http://www.surryarts.org/.
*Oct. 5 and 6: Roland White performs at the Oklahoma International Bluegrass Festival as part of a Country Gazette Reunion with: Roger Bush, Byron Berline, Alan Munde, and Kenny Wertz. For more information, visit http://www.OIBF.com
* Oct. 19 and 20: Mayberry Comes to Cocoa 2 in Cocoa, Fla. This event is separate from but timed to be in conjunction with "Cruise to Mayberry 2" below. The cruise leaves from nearby Port Canaveral the day after this two-day event. The main day of the Cocoa festival is Sat., the 20th. That day opens with "A Gospel According to Mayberry" presentation at a local chapel, followed by festivities all day on Main Street in downtown Cocoa, and then a concert with the VW Boys that night. Additional activities, Mayberry stars attending, and other details are TBA, but especially if you're planning on doing the cruise, you'll want to keep this event in mind for your advance planning.
* Oct. 21-25: Cruise to Mayberry 2 starring cast members Keith "Johnny Paul Jason" Thibodeaux and LeRoy "Country Boy" McNees, and assorted Mayberry Tribute Artists, including Allan "Floyd" Newsome. For details about this second annual cruise to the Caribbean, visit the cruise's Web site at http://www.mayberry.com/tagsrwc/wbmutbb/anewsome/private/cruise.htm
* Dec. 31-April 2008: Ronnie Schell and Ruta Lee return for a fourth year in Senior Class at the Annenberg Theater in Palm Springs, Calif. For more info, visit: http://www.seniorclassrevue.com/
**** NEWS OF CAST & CREW ****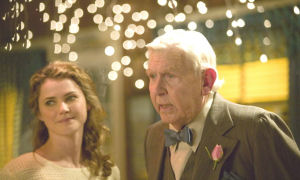 ANDY DELIVERS A WINNER!--Keri Russell and Andy Griffith in Waitress.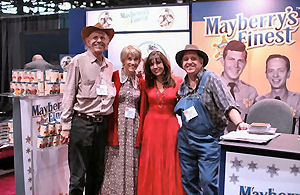 FINEST TIME-Doug Dillard, Maggie Peterson Mancuso, and Rodney Dillard visit with Diversity Brands President Marcela Gomez at the company's exhibit booth during the introduction of the Mayberry's Finest line of foods at the Food Marketing Institute trade show in Chicago in May.
Andy Griffith is on the on the big screen right now in Waitress, an award-winning movie filmed in late 2005. It features Andy as Old Joe and has been warmly received by critics and fans. Despite heavy competition from spiders, ogres, and pirates (oh, my!), it has reached as high No. 5 in weekly box-office sales. Catch it in theaters before its shift is over. Oh, pie. We forgot to mention...the movie has lots o' pies!
Jim Nabors had to cancel is traditional appearance at the Indy 500 (and a couple of summer concert dates) because of illness. Through the magic of satellite television, the thousands of race fans at the Brickyard sang "Back Home in Indiana" for Jim as he recuperated back home in Hawaii.
George Lindsey has been enjoying a relatively quiet summer around Nashville. He did attend one day of CMA MusicFest, where he joined pal Ralph Emery in greeting fans and signing autographs.

Mitch Jayne has a fantastic new novel called Fiddler's Ghost coming out soon. (We've read an advance copy, so we're not raving just to be raving.) We'll of course be stocking it at Weaver's as soon as it's available. It's well worth the wait for all fans of Mitch's unsurpassed, Ozark-style storytelling.
James Best was a big hit at DukesFest in Nashville earlier this month. (Who are these Dukes we speak of?!) He also has some personal appearances coming up (see Floyd's Event Calendar). And he plays McClancy in Moondance Alexander, which will be in theaters nationwide this fall. The film, written and produced by James' daughter, Janeen, and her husband, Michael Damian (who also directed), has already won an award at April's Newport Beach Film Festival.
That's a quick wrap of the News of Cast & Crew for this time.
**** MORE MERCHANDISE INFO ****
You can find Mr. Weaver's full lineup of items at http://www.weaversdepartmentstore.com. (Or go to http://www.mayberry.com and click on the Weaver's link at the top of the front page.)
We also have our phone order line available for shopping convenience. The number is (615) 604-1298. Our phone line has part-time hours. It is generally manned Mon.-Sat., 9 a.m.-6 p.m. CT, but there will not always be somebody there even during those times. (It is fishin' season now, after all.) However, you can always leave a message 24 hours a day and we'll call you back "on our nickel" to get your order at a time convenient to you. And of course you can always order online or by mail any time.
You can find most of our items at our location on the third floor of the Main-Oak Emporium at 245 City Hall Street in Mount Airy, N.C.
**** POST NOTE ****
Between issues of the Weaver's Newsletter, keep up with the goings-on in Mayberry with the more-or-less daily "Who's Been Messin' Up the Bulletin Board?" Digest. It's a free subscriber list that consists entirely of comments, news flashes, and questions and answers from subscribers. You can sign up for that list by going to the "Mailing Lists" link at https://www.tagsrwc.com/.
TAGSRWC also publishes The eBullet in more or less alternate months to the Weaver's Newsletter. The eBullet is the online successor to our longtime printed newsletter, The Bullet. Like the Weaver's Newsletter, The eBullet is free. It includes some of the same news as the Weaver's Newsletter, but with more features and depth and a little less emphasis on merchandise news. To sign up, go to https://www.tagsrwc.com/ebullet/joinebullet.htm.
TAGSRWC's other main vehicle for Mayberry information is simply our Web site at http://www.tagsrwc.com. It has extensive content and links for just about everything a Mayberry fan might be looking for.
The next issue of the Weaver's Newsletter is scheduled for August (with an eBullet coming out in July).
That's all for now. We hope you have fun browsing at Weaver's and visiting www.mayberry.com.