I

f you cannot view our HTML newsletter with photos, click here to read it at our Web site.




Weaver's

Newsletter


An Online newsletter of
"The Andy Griffith Show" Rerun Watchers Club (TAGSRWC)
June 24, 2008


Welcome to our third Weaver's Newsletter for 2008!

Note: If you're also a subscriber to TAGSRWC's other online newsletter, The eBullet, and didn't receive some of the recent issues, you can read them in our Newsletter Archives at https://www.tagsrwc.com/ebullet/archive/index.htm. We had some technical glitches getting our online newsletters distributed back in the Spring. If you haven't received an eBullet recently, you might need to re-subscribe. It takes just a second at https://www.tagsrwc.com/ebullet/joinebullet.htm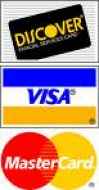 **** Merchandise Update ****
Along with Visa and MasterCard, Weaver's Dept. Store now is set up to accept DiscoverCard! Brace yourself…we're flying head over heels into the 21st Century! Unfortunately, we don't see the American Express Card in our future, so you can still leave that one at home for now.
We're well-stocked for Summer with an extensive assortment of T-shirts, books, DVDs, Barney Fife thermometers (for watching that mercury rise to 92 degrees and beyond), music, tins signs, wooden building fronts, deputy and sheriff badges, and all kinds of other favorite Mayberry goodies, including a few remaining Grab-Bags You'll find it all at Weaver's at http://www.mayberry.com. Here are some highlights:
Barney Fife's Guide to Life Love and Self-Defense $15.00
https://www.weaversdepartmentstore.com/index.php?category=28

This fun 1993 book (hardback, 166 pages) by brothers Len and John Oszustowicz imagines worldly advice coming from the mind of Barney Fife. Nuff said.

The popular book has been out of print for over 10 years and is now a sought-after collectible. We have a few copies that are still in brand new condition. And best of all, we're offering the book for just a few dollars more than the cover price (and less than the annual inflation rate has been.) Get 'em while you can before we change our minds about the price.

And we also have several other classic, out-of-print Mayberry books, including Inside Mayberry, The Official Andy Griffith Show Scrapbook, Mayberry My Hometown and Aunt Bee's Mealtime in Mayberry. (Those last two titles are in especially pristine condition and are even still in their original shrink wrap from the publisher!)

* 2008 "Andy Griffith Show" Wall Calendar--Was $14.00; Now $10.00!

https://www.weaversdepartmentstore.com/index.php?category=44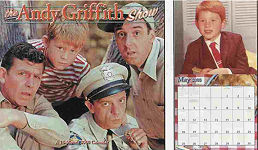 We're now halfway through this year, and we've knocked $4 off the price of this 2008 wall calendar. We expect this will be our only price reduction on this item because we don't have very many left. And these TAGS wall calendars have a history of going up in price again as collectibles as the years pass.
This fifth straight year of a TAGS Wall Calendar celebrates that milestone with all color photos for 2008. Now, don't panic. "All color" doesn't mean photos only from the color seasons. Several photos are from the black-and-white era. The photos are in color only because they're publicity stills. Some haven't been published since the first set of trading cards in 1990.
P.S. There's also going to be a 2009 TAGS Wall Calendar. We'll of course be carrying that one, too!
* All New Box Set of All Eight Seasons of "The Andy Griffith Show,"
Plus the "Danny Thomas" Pilot and Return to Mayberry $192.00
https://www.weaversdepartmentstore.com/index.php?maincat=72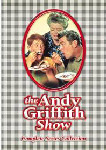 The suggested retail price for this Box Set of every episode of "The Andy Griffith Show" (plus the "Danny Thomas" pilot episode and the 1986 Return to Mayberry movie) is over $240.00. The previous 8-season box-set release (without the pilot and the movie and now also discontinued) carried a suggested retail price of $320.00. We think our $192.00 price is an exceptional value.
We also sell individual Complete Seasons on DVD at nice discounts.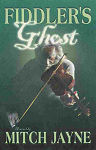 * Fiddler's Ghost by Mitch Jayne $15.00
https://www.weaversdepartmentstore.com/index.php?category=25
Darling boy Mitch Jayne's fascinating 2007 novel, Fiddler's Ghost, is getting fantastic review and racking up awards. It's absorbing reading for anybody who loves a good ghost story, music, skillful writing, or just plain great storytelling from a true master. Few people have as much of a command and appreciation of language (especially the Ozark variety) as Mitch. We don't want to give away the plot, but we will say that it's a charming, entertaining and engrossing tale. Mitch also has a new Web page (mostly info about his books so far):
http://mitch.jayne1.googlepages.com/home
The Complete Fourth Season of "Gomer Pyle, U.S.M.C." https://www.weaversdepartmentstore.com/index.php?category=91 is coming out on May 20. We're taking pre-orders now. The list price is $39.00, but we've got
**** Floyd's Barbershop Bulletin Board & Event Calendar ****
* June 25-29: Ronnie Schell performs at Pechanga Resort & Casino in Temecula, Calif. For tickets and info, visit, http://www.pechanga.com.
* June 28 & 29: James Best appears at DukesFest at the Atlanta Motor Speedway. David Browning will be on hand for crowd un-control on the 28th as well. Visit http://www.dukesfest.com for more info.
* July 5: Doug and Rodney Dillard and their band perform at the 22nd Annual Sally Mountain Park Bluegrass Festival in Queen City, Mo. They will also be doing a special workshop at 11 a.m. called "Stories of Mayberry." For more info, visit http://www.sallymountainshow.com.

* July 9: Jim Nabors is in concert at the American Music Theatre in Lancaster, Penn. For more info, visit http://www.americanmusictheatre.com.
* July 11-13: LeRoy McNees performs at the Ernest T. Bass-approved Athy Bluegrass Festival in Athy, Ireland. For more info, visit http://www.athy-bluegrass.com/index.html.
* July 12: Rodney Dillard is confirmed as guest star for the 8th Annual Mayberry Squad Car Nationals in conjunction with the 4th Annual Mayberry Comes to Graysville festival at the Community Center in Graysville, Ala. (just northwest of Birmingham). Rodney often brings special guests with him, so stay tuned for more details about the lineup.
In addition to the Mayberry Squad Car racing (free and probably starting around 11:00 a.m.) and Rodney's evening concert, other confirmed activities include a parade down Main Street at 10 a.m. with Rodney as Grand Marshal. (It's free, of course.) There also will be a car show (also free) between the end of the parade and the start of the free Squad Car Nationals.
A ticket (price to be determined but usually about $20 for adults and about $10 for kids 12 and under) is required for the rest of the day's festivities inside the air-conditioned Community Center. Tickets will be available at the door or in advance at the Graysville City Hall. The indoor ticketed activities include a trivia contest, Q&A with Rodney and others, a delicious down-home dinner and shenanigans by Mayberry tribute artists in conjunction with Rodney's evening concert.
Among the tribute artists confirmed are David "Mayberry Deputy" Browning, Allan "Floyd" Newsome, Kenneth "Big Maude" Junkin, Jeff " County Clerk " Branch and Jamie "Opie" Sullivan.
The Mayberry Squad Car Nationals is organized by TAGSRWC's "Hearty Eatin' Men and Beautiful, Delicate Women" chapter ( Tuscaloosa, Ala. ). Mayberry Comes to Graysville is sponsored and hosted by the City of Graysville, Ala. , in association with Graysville's Mayberry Minutemen chapter of TAGSRWC. The sponsoring hotel is the Best Western in neighboring Gardendale, Ala.
Check the Event Calendar online at mayberry.com for updates or visit www.graysvillecity.com.
* July 18 and 19: Don Knotts Hometown Celebration in Morgantown, W.V. Don's daughter Karen Knotts will perform her one-woman "Tied Up in Knotts" show at the Metropolitan Theater. Francey Yarborough Knotts (Don's widow) and various friends of Don's will also participate and share memories and stories. David "Mayberry Deputy" Browning will also perform. Memorabilia displays, movies, trivia and look-alike contests, tours, and apple dumplin's are among the activities being served up. Some parts of the weekend require tickets. Package pricing is available at two price levels. More details are at www.donknottsstatuefund.org
* July 25: David Browning slides into Salem, Va., for an Avalanche game.
* July 26: David "Mayberry Deputy" Browning is on the path for fun (and how!) for the Danville (Va.) Braves game.
* July 30: Everyone hopes his socks aren't too porous and the tightly-knit crowd doesn't unravel when David Browning tells yarns at the Bristol (Va.) White Sox game.
* Aug. 1: David Browning's back to rock the stadium at the Salem (Va.) Avalanche game.
* Aug. 2: David Browning is a sight to see at the Asheville (N.C.) Tourists game.
* Aug. 5: David Browning is on patrol for National Night Out in Amherst, Va.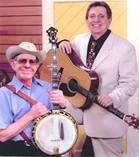 * Aug. 9: Doug and Rodney Dillard and their band and their TV sister Maggie Peterson Mancuso perform at the Second Annual Mayberry in Troy, a fundraiser for the Montgomery County DARE program in Troy, N.C. At least seven popular Mayberry tribute artists (including David "Mayberry Deputy" Browning) will also perform. Show time at the James Garner Center is 7 p.m. Tickets are $20 for reserved seats, $15 for general admission and $10 for kids ages 6-12. To order tickets in advance, call Jeff Branch at (910) 572-1313 or (704) 985-6987.
* Aug. 21-23: David Browning makes the circuit, first for Food City Family Race Night on Thurs. and then for the NASCAR scene on Fri. and Sat. at the Bristol (Tenn.) Motor Speedway.
* Aug. 30: David Browning makes the rounds on the diamond for the Mississippi Braves game in Pearl.
* Sept. 16-21: Ronnie Schell headlines in the Comedy Improv Room at Harrah's in Las Vegs, N.V.
* Sept. 25-28: 19th Annual Mayberry Days in Mount Airy, N.C. Stars confirmed so far include Doug Dillard, Rodney Dillard, Betty Lynn, Maggie Peterson Mancuso, James Best, Jackie Joseph, Elizabeth MacRae, LeRoy McNees and George Spence. For more info, visit: http://www.surryarts.org.
* Nov. 1-6:
A Cruise to Mayberry (click here for more info and photos of past cruises) to the Bahamas aboard Carnival's Fascination ship. This 5-day cruise departs from Jacksonville, Fla., on Saturday, November 1, and cruises to: Nassau, Half Moon Cay, and 2- "Days at Sea" returning back to Jacksonville on Thursday, November 6. The VW Boys are joining the Mayberry family with their mixture of Music, Magic & Comedy. Tribute artists

Kenneth "Otis" Junkin, Allan "Floyd" Newsome, Bob "Briscoe Darling" Mundy, Jeff "Howard Sprague" Branch, Jamie "Opie" Sullivan, Gary "Gomer" Crain, Tara "Juanita" Spath, and Samantha "The Manicurist" Miles

. Others TBA. Rates start at $259 plus $179.92 Port Tax per person, based on two per cabin. For more info, call Sharon Euliss at All About Cruises in Burlington, N.C., at 1-800-832-7993. Or e-mail her at PWESJE@aol.com.
Mayberry Mourns Loss of Music Legend
He Hooked Our Hearts with Beloved Tunes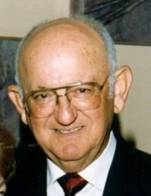 Earle Hagen 1919-2008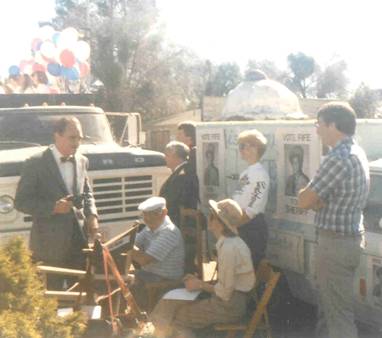 MAESTRO BEHIND THE SCENES—Though this photo is not the clearest, it does have some interesting Mayberry history. It was taken on location in Los Olivos, Calif., during the filming of Return to Mayberry in 1986. That's Earle Hagen sitting in the center and looking at the camera. Also pictured are Jack Dodson (in wardrobe as Howard Sprague) and Cindi Griffith (Mrs. Andy Griffith), seated next to Earle. The big Goober standing at the right is fan and journalist Ken Beck. Notice Otis' ice cream truck with Fife for Sheriff posters on it. Barney's campaign rally is being staged in the background. This project was Earle's last before officially retiring from film scoring.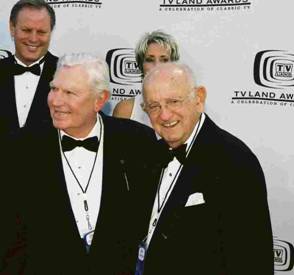 NOTED STARS—Andy Griffith and Earle were delighted to be together again on the red carpet at the 2004 TV Land Awards in Hollywood. They later did a number onstage that included lots of whistling and fishin' poles.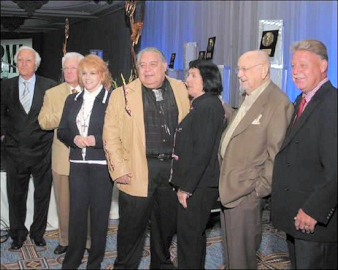 Some 500 people were on hand April 20 when Earle Hagen was honored in Indian Wells. Calif., by the National Academy of Television Arts and Sciences with a Gold Circle Award for 50 years of service to the industry. The award was presented by Robert Culp and Stacy Keach. (Earle wrote the themes for hit TV series of both stars, "I Spy" and "Mickey Spillane's Mike Hammer," respectively.) Earle (second from right) is pictured here with others at the April ceremony, including fellow honorees (beginning far left) Robert Loggia, James McArthur and Ann-Margret.
By now, news has reached all corners of Mayberry, Camp Pendleton, New Rochelle, N.Y., and beyond about the passing of amazing musician and wonderful human being Earle Hagen. He died at his home in Rancho Mirage, Calif., on Memorial Day evening. Earle had valiantly battled a variety of heart difficulties for many years. He was 88 years old.
There was never any doubt that Earle Harry Hagen was all about heart. He had a welcoming personality and was generous with his talents and time. He was respected as a brilliant musician (including stints as a trombonist and arranger for top bands of the Big Band era) and was considered the respected dean of TV composers. His approach to scoring TV shows transformed a craft that, until he came along, had been fairly cookie-cutter in approach. Earle worked hard to carefully tailor his music to the particular shows, characters and scenes he was working on.
Earle's work for TAGS would by itself have been career enough for many a talented person. Not only did he compose (in about 15 minutes!) and whistle the TAGS theme, but he also wrote most of the background music performed in the episodes. Among the themes he wrote were "The Man Hunt" (basically Barney's theme) and themes for Aunt Bee, Opie, Ellie and others. He wrote "Mayberry March," which was used in many TAGS episodes and later became the theme for "Mayberry R.F.D."
Earle also composed the theme for "Gomer Pyle, U.S.M.C." and dozens of other shows (working on around 3,000 TV episodes and movies in all), including "The Dick Van Dyke Show," "I Spy," "Mod Squad," and various shows starring Danny Thomas and almost all shows produced by Sheldon Leonard, his good friend and golfing and fishing buddy.
Earle was not only a composer, but also music director for many of these shows and others. He received multiple Emmy nominations and won for an episode of "I Spy." He was also nominated for an Academy Award in 1960 for his work on Let's Make Love, starring Marilyn Monroe.
Another tune of Earle's that is recognized and beloved the world over is "Harlem Nocturne," which he composed in 1939 and which 45 years later became the theme for "Mickey Spillane's Mike Hammer."
It's impossible to capture the full scope of Earle's life and career in the paragraphs in this story. Not even a book could do his life justice (and Earle wrote three, two acclaimed books on scoring films and his 2002 memoirs). Here are a few links to good stories about Earle that have appeared since his death:
http://www.filmmusicsociety.org
http://wcbstv.com/entertainment/
http://www.ajc.com/news/content/news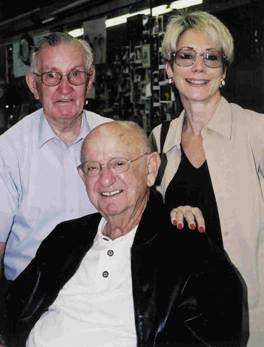 A RECORD CUT?—It was an easy session for barber Russell Hiatt when Earle and Laura Hagen visited Floyd's City Barbershop during Mayberry Days in 2003.
An outstanding Web site operated by admirers of Earle's is at http://www.earlehagen.net. The site has lots of photos and info and links to many other worthwhile sites and stories with detailed information about Earle's fascinating life and career.
There's also an interview with Earle that appeared in the July 1993 issue of our old printed newsletter, The Bullet. For those who are longtime TAGSRWC members or maybe have ordered that issue from TAGSRWC at some point, the story might provide some additional insights about Earle.
Earle Hagen was preceded in death by Lou, his wife of 59 years, in 2002. He is survived by his second wife, Laura; two sons, Deane and James; three stepchildren and four grandchildren. A memorial service was planned for June 1 in Cathedral City, Calif.
For those interested, the family has suggested Mr. Holland's Opus Foundation at http://www.mhopus.org for memorial donations.
Editor's Note: On behalf of our fan club as a group, TAGSRWC is making a donation to the Surry Arts Council in Mount Airy, N.C. Earle always spoke fondly of his visit to Mount Airy for Mayberry Days in 2003, and he was impressed by the efforts to develop the arts in Surry County, including Mayberry Days and programs in the schools. We feel sure Earle would approve of this Mayberry variation of supporting the arts, including music. Instead of Mr. Holland's Opus Foundation, it's more like Mr. Hagen's Opie fund.
Donations to the Surry Arts Council can be made online at http://www.surryarts.org.

There is a variety of options for memorial donations, ranging from straight donations to inscribed tiles at the amphitheater or seat plaques at the Downtown Cinema or Andy Griffith Playhouse.
***
Andy Griffith recently filmed a music video for the song "Waitin' on a Woman" for country superstar (and certifiable Mayberry nut) Brad Paisley. It's a real hoot (let's just say that Andy gets in touch with his inner Mr. Schwamp), so keep an eye out for it. The video was filmed near Andy's home in Manteo, N.C.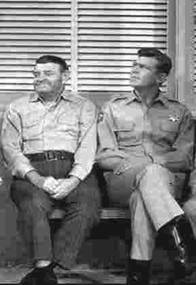 Paisley says, "One of the greatest moments in my career was getting to shoot this video with Andy Griffith and getting to know him. I'll cherish this video and opportunity to become friends with this wonderful and influential man for the rest of my life. 'Waitin' on a Woman' is one of the most important songs I've recorded; it's a masterpiece written by Wynn Varble and Don Sampson, and the video demanded excellence and art to match the composition. Andy was my #1 choice for the video – he is the perfect person that embodies wisdom, years, and personality of the character in the video." The single has just been released to radio and the video debuts this week.
Andy was also featured in a political TV spot for Bev Perdue, a Democratic candidate for governor in North Carolina. (She won her primary election on May 6.) Here's a link to the place on her Web site that has the spot: http://www.bevperdue.com/u2b_gallery.asp?videoID=uGFDrHs6z18
Andy also called into Illinois radio station Y103.9 and talked with DJ Jim Shea about first one thing and then another, but mostly about the appalling treatment of TAGS closing credits on TVLand (not to mention the regrettable editing out of special moments). You can hear Andy's conversation and sign an online petition by going here: http://y1039.com/Andy-Griffith-joins-Jim-Shea-on-the-Morning-Drive-/2187480
No release date has been announced yet for Play the Game, the movie Andy filmed last fall. The film also features Rance Howard and Clint Howard.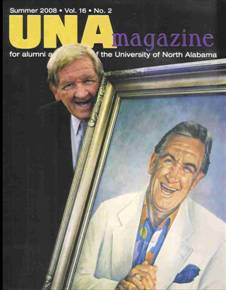 COVER BOY—George Lindsey made the cover (twice) of the Summer issue of the alumni magazine of his alma mater, the University of North Alabama. The photo was taken at thededication of the George Lindsey Archives at the University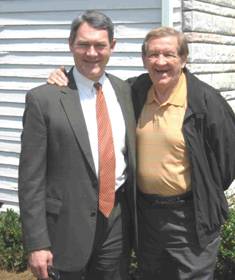 GOT BISCUITS?—Brook Alexander, one of TAGSRWC's four founders in 1979, poses with George Lindsey after a hearty meal at Nashville' s Loveless Café in April.

Ron Howard has wrapped production of the film version of Frost/Nixon, based on the hit play about David Frost's interviews with Richard Nixon after he resigned. It's currently scheduled for Oscar-qualifying release on Dec. 5.
Also, Ron is currently directing Angels & Demons, the sequel to The Da Vinci Code that stars Tom Hanks. The release date for that film, originally set for release this Christmas, has been pushed back until May 2009 because of the writers strike.
Ron is also producer for several other projects, including an Arrested Development movie, based on the comedy series he produced and narrated, and The Changeling, which is being directed by Clint Eastwood.
Daughter Bryce is currently filming Terminator Salvation: The Future Begins in Albuquerque and elsewhere in New Mexico. She plays Kate Connor in this fourth of the Terminator movies. (The last we heard, Arnold will not be back for this fourth installment in the Terminator series, which is scheduled for release next year.)
Another interesting Mayberry connection to this Terminator film is that Joy Ellison (Opie's girlfriend Mary Wiggins and other characters) is the dialect coach on the film. Joy also ran into Mayberry's Finest spokes-group The Grascals while working on a film called Peacock in Iowa awhile back
Jim Nabors was back again at the Indy 500 to sing "Back Home Again in Indiana."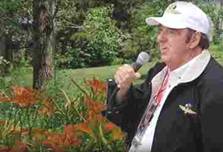 He had missed last year's race because he was under the weather, but he was full of sunshine and back spreading good cheer this year.
**** Update on Mayberry's Finest Line of Packaged Foods ****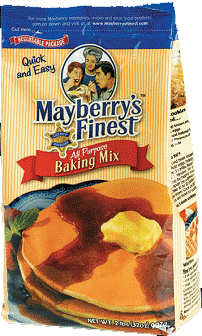 The full line of canned goods and baking mixes is now available in 1,500 to 2,000 stores and also online (with the additional offering of mail-order gift baskets) at the Mayberry's Finest Web site at http://www.mayberrysfinest.com. The Web site currently has a partial list of stores and precise locations (organized by state) in its Foley's Market section.
Keep an eye out for Mayberry's Finest at your favorite store. If you don't find the products in the store where you shop, ask the store manager if the store can stock the items for you and others.
There's no word at the moment about when the Mayberry's Finest Recipe Contest will resume, but there will be plenty of notice for everybody to get entered.
**** POST NOTE ****
Between issues of the Weaver's Newsletter, keep up with the goings-on in Mayberry with the more-or-less daily "Who's Been Messin' Up the Bulletin Board?" Digest. It's a free subscriber list that consists entirely of comments, news flashes, and questions and answers from subscribers. You can sign up for that list by going to the "Mailing Lists" link at https://www.tagsrwc.com/.
TAGSRWC also publishes The eBullet in more or less alternate months to the Weaver's Newsletter. The eBullet is the online successor to our longtime printed newsletter, The Bullet. Like the Weaver's Newsletter, The eBullet is free. It includes some of the same news as the Weaver's Newsletter, but with more features and depth and a little less emphasis on merchandise news. To sign up, go to https://www.tagsrwc.com/ebullet/joinebullet.htm.
TAGSRWC's other main vehicle for Mayberry information is simply our Web site at http://www.tagsrwc.com. It has extensive content and links for just about everything a Mayberry fan might be looking for.
The next issue of Weaver's Newsletter is scheduled for August (with an eBullet coming out in July).
That's all for now. We hope you have fun browsing at Weaver's and visiting http://www.mayberry.com.
unsubscribe from Weaver's Newsletter enter your subscription email address: